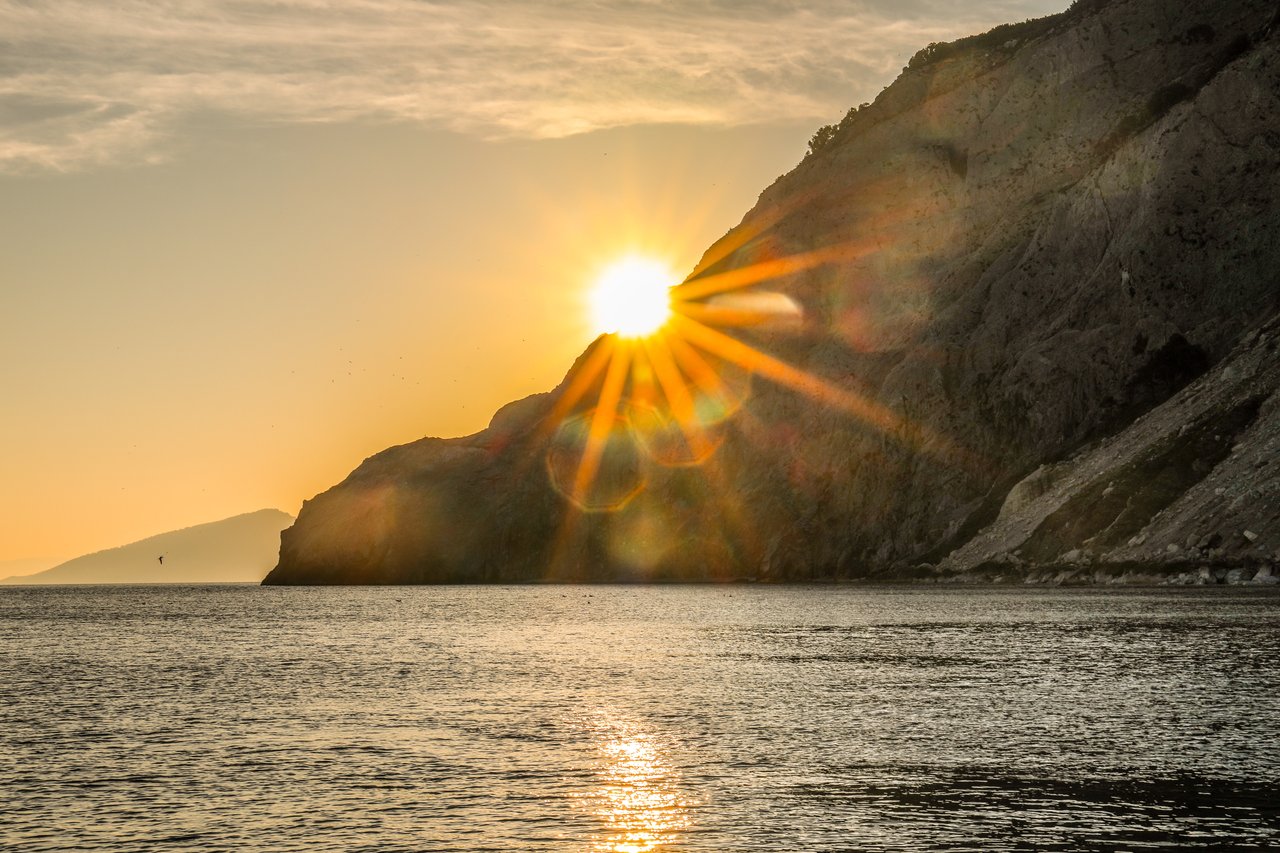 These are challenging times for all of us. They force us towards reflection and reevaluation, but also demand space for imagining: not just of the return to quotidian normalcy, but of days of freedom, joy and blue seas.
Allow yourselves to dream for a moment, of a journey both pure and surprising. Consider an experience of discovery somewhat unlike your garden-variety, conventional yacht holiday. The seven-day Sporades itinerary reveals a wealth of well-hidden secrets, many of which are accessible only by sea, affording you exclusivity, serenity and communion with spectacular nature.
"If you deconstruct Greece, you will in the end see an olive tree, a grapevine, and a boat remain. That is, with as much, you reconstruct her."

Odysseas Elytis
A unique voyage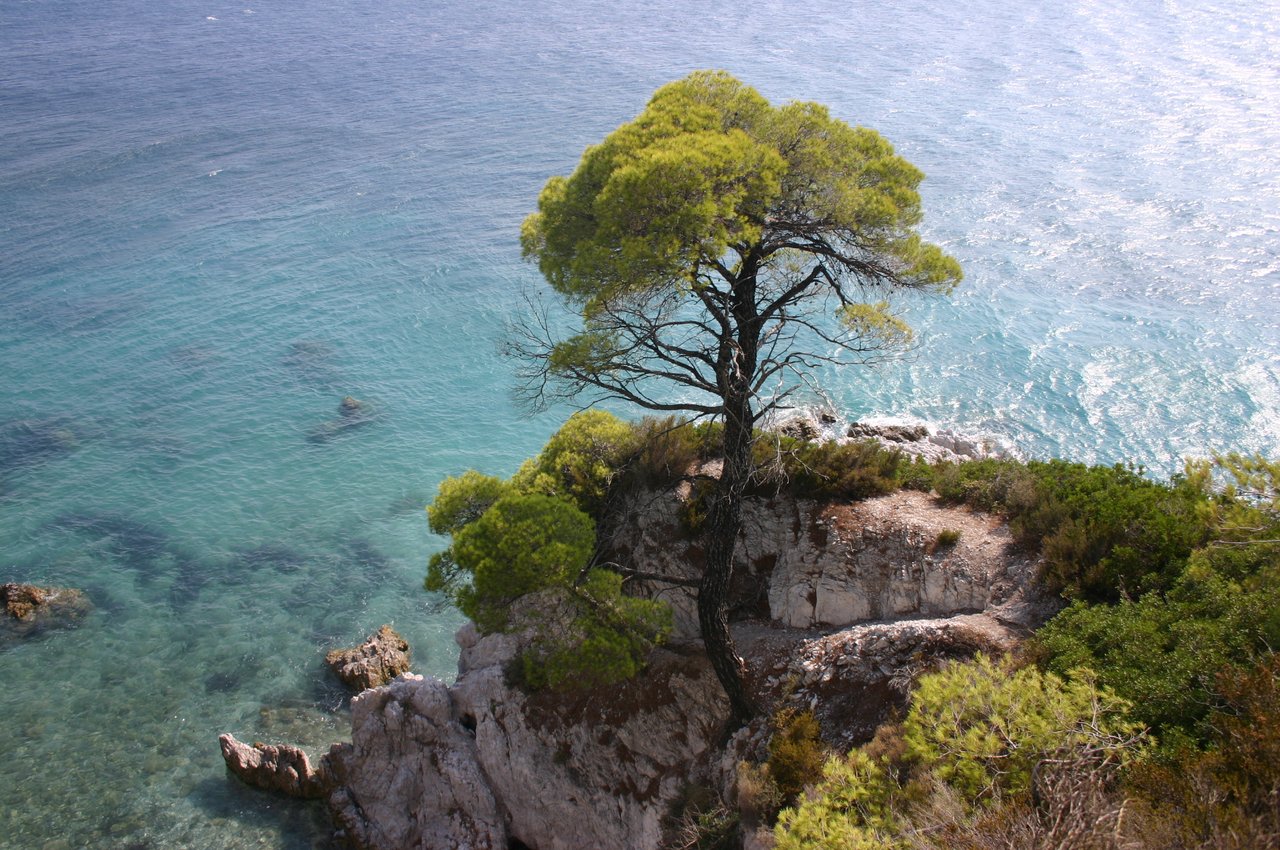 Think about the word "sporadically" and visualize the speckled pattern of this island group in the northwest Aegean Sea. Think about lush vegetation, ancient mythic heroes, pirate coves, cherished traditions, dazzling azure waters and unspoiled natural environments. The Sporades' 23 islands are languidly scattered all over the Aegean, while only four of them are inhabited: Skiathos, Skopelos, Alonissos and Skyros, the southernmost and largest island.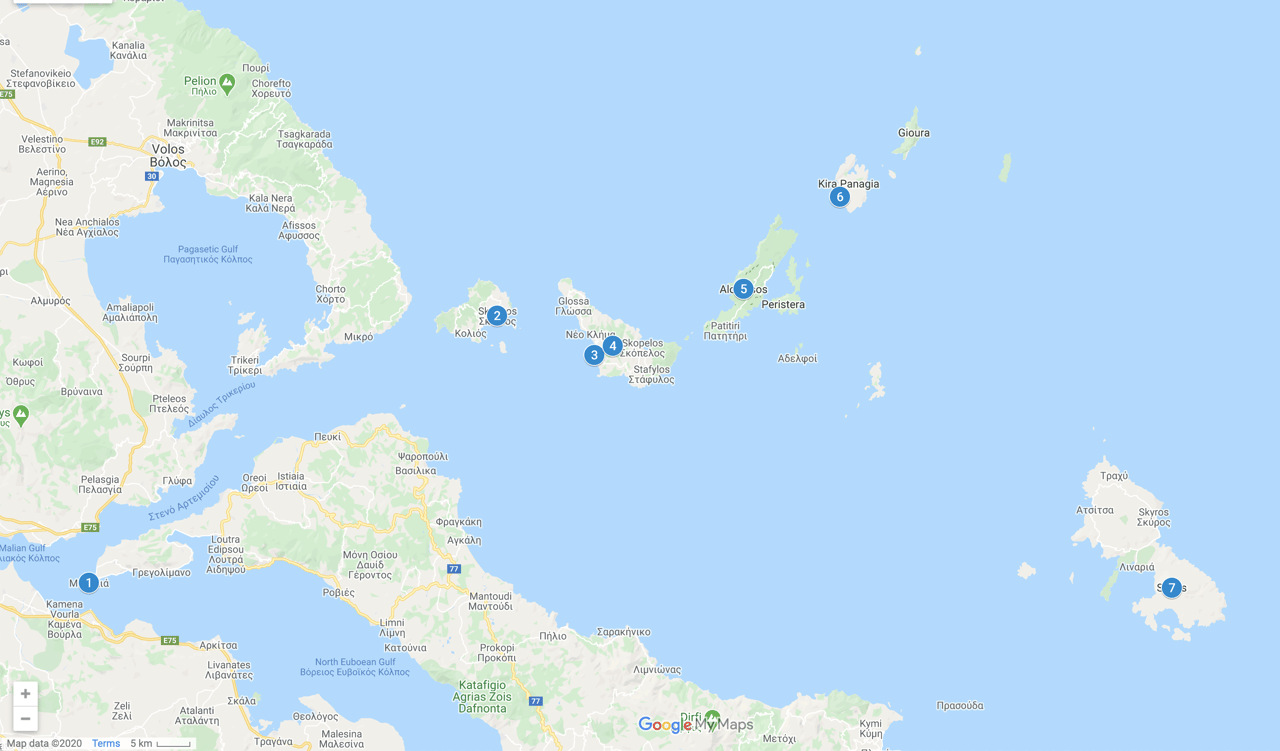 Your holiday starts auspiciously, as the first stop is Lichadonisia, a cluster of seven unpopulated islands, aptly dubbed the "Greek Seychelles". Embarkation takes place at Halkida, on the island of Euboea, less than an hour from the Athens Airport by car. The geologically blessed islets are the result of volcanic activity during the Cenozoic Era. They are small, but carry the burden of some serious Greek mythology. Hercules' wife, Deianeira, killed him with a poisoned chiton brought by the servant Lichas. Writhing Hercules threw Lichas into the sea, where pieces of his body were transformed by Poseidon into these striking islands.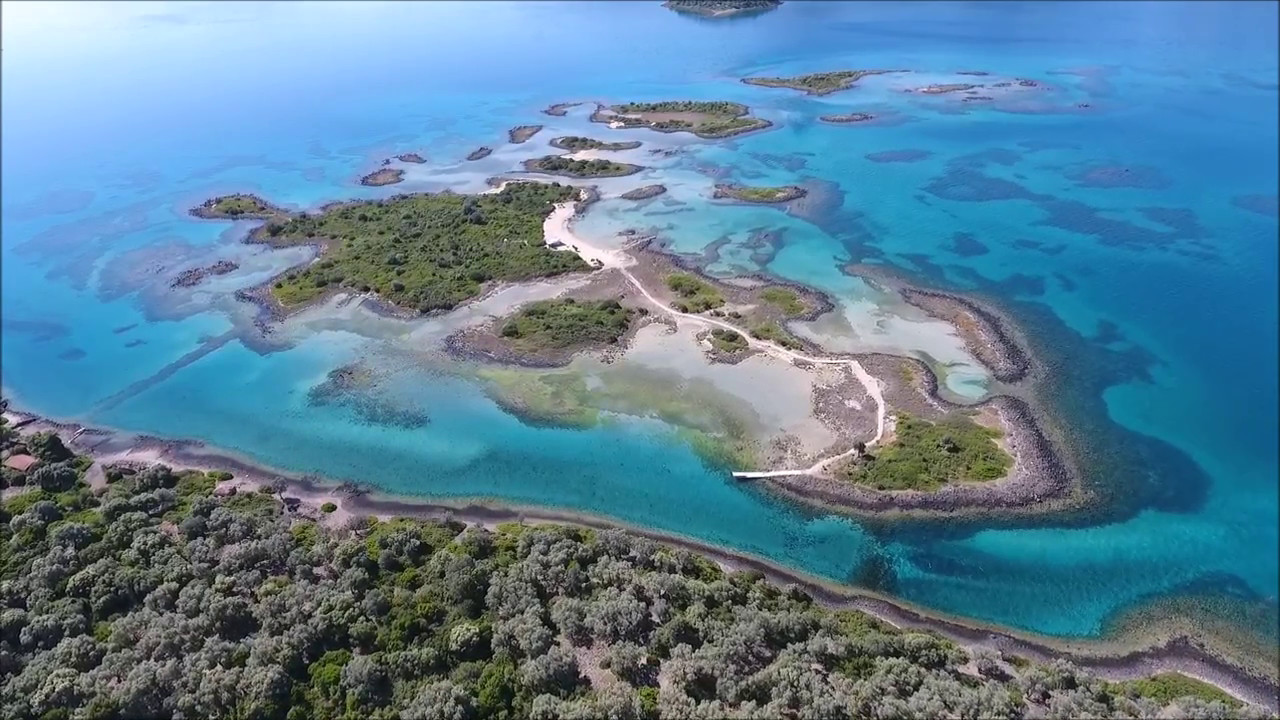 Your captain will lead you away from summer crowds and you will swim in sapphire waters that seem surreal, enjoy a wonderful fresh meal and sleep at anchor, lulled by a sense of tranquility. If you are lucky, you might meet a delightful family of Mediterranean monk seals that makes its permanent home in Lichadonisia.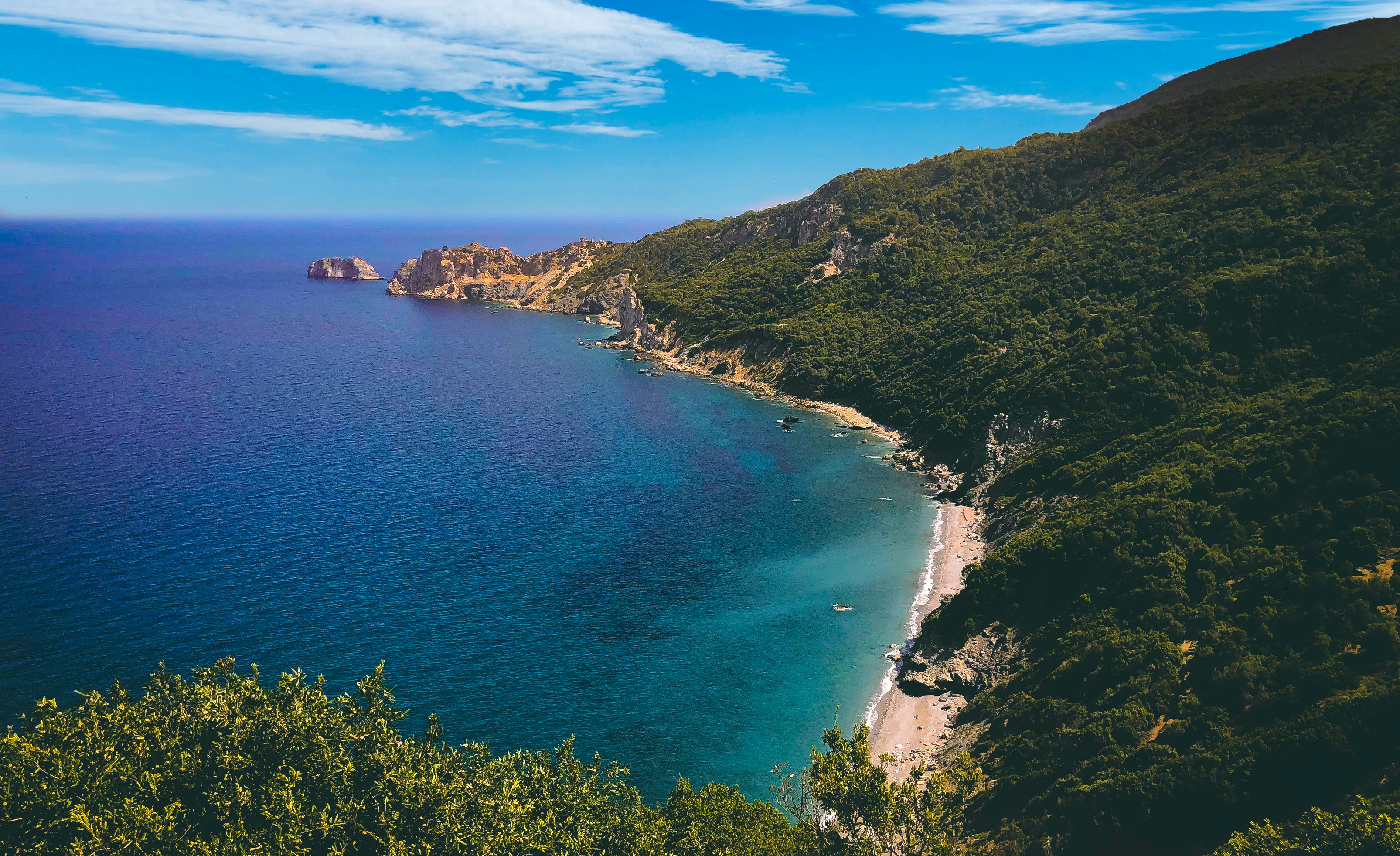 In the morning you will travel to Skiathos, the most cosmopolitan of the Sporades. Its name derives from the Greek word for shade, "skia" and it is indeed shady, as 70% of the island is covered by pine trees. There are many options here for swimming, from the utterly secluded to the more populated. Let your crew know your mood and wishes and they will guide you to the perfect place. Wherever you go, the Skiathos waters are kissed by the island flora, in a harmonious, calming union of blues and greens. Kastro is a wonderfully cool beach underneath the Skiathos medieval castle; Troulos a popular seashore with white-golden sand where winds seem to never visit and Kehria a turquoise paradise. Tsougria, an uninhabited islet, is a haven you can enjoy without others in sight; your crew can prepare a scrumptious beach BBQ while you enjoy the privacy. Island legend has it that the Beatles tried to buy Tsougria in the 60s!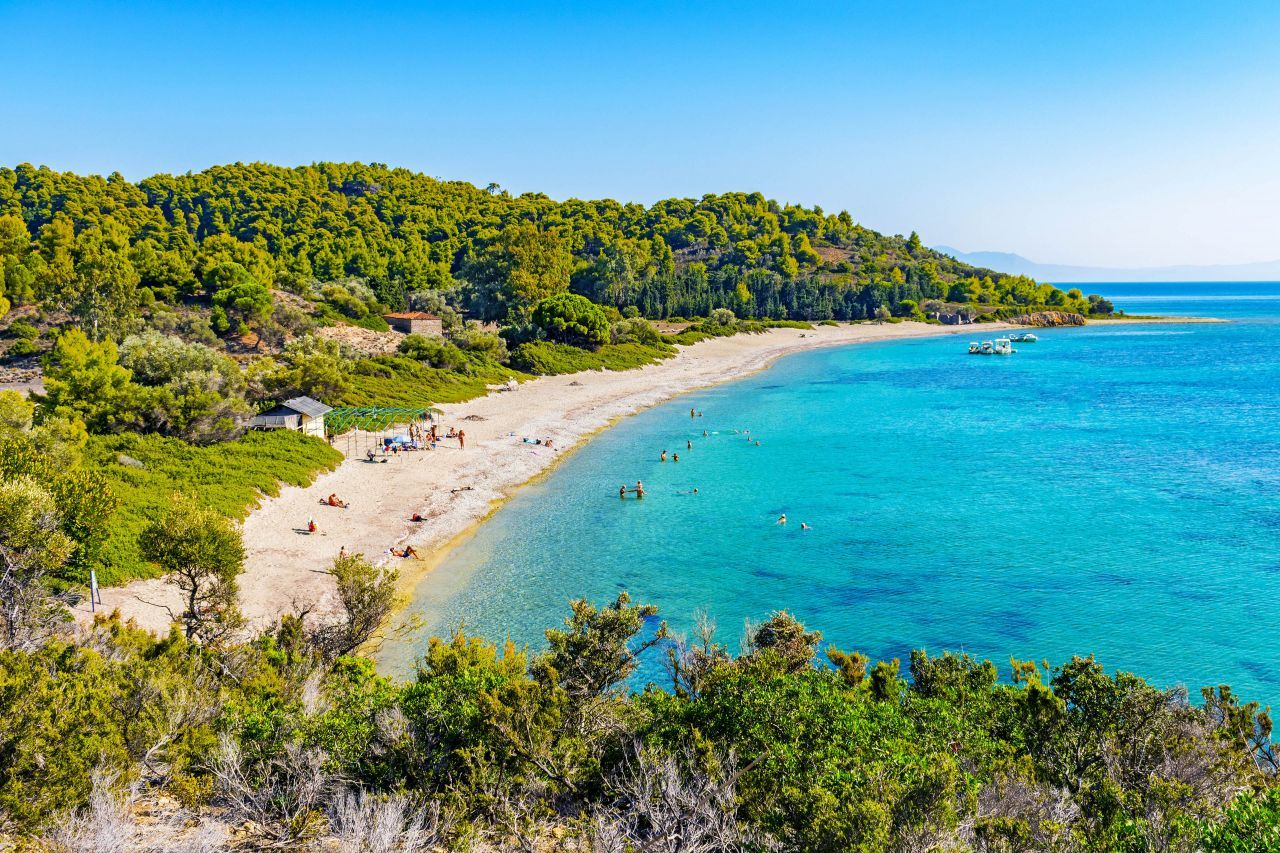 Even if you spend most nights at anchor (and ideally you will!), we recommend an overnight stay in the quaint Skiathos town, for a pleasant walk and dinner at one of its wonderful restaurants. Gastronomy, mixology and dancing at the legendary Borzoi, sampling barely-caught fish at Bakaliko or superbly fresh traditional Greek cuisine with a view at Agnantio.
The adventure continues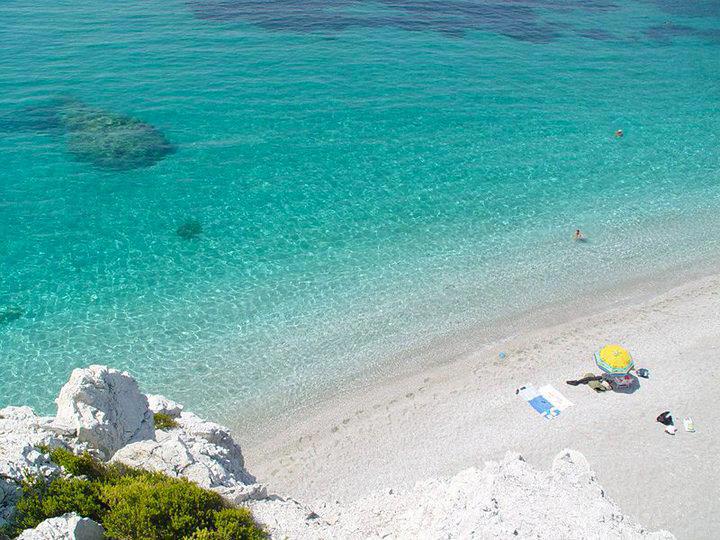 Next stop is Skopelos, cinematically immortalised in the film "Mamma Mia!" and more charming and genuine than its Hollywood reincarnation. You will spend the night and day at anchor at Panormos, arguably the spot with the island's best sunset, regarded as one of the most beautiful seashores of the Aegean Sea. The area is ideal for taking full advantage of the various sea toys onboard, and perhaps later enjoying an epicurean candlelit dinner on the sundeck, surrounded by stars and sea. Ask your crew, and you shall receive.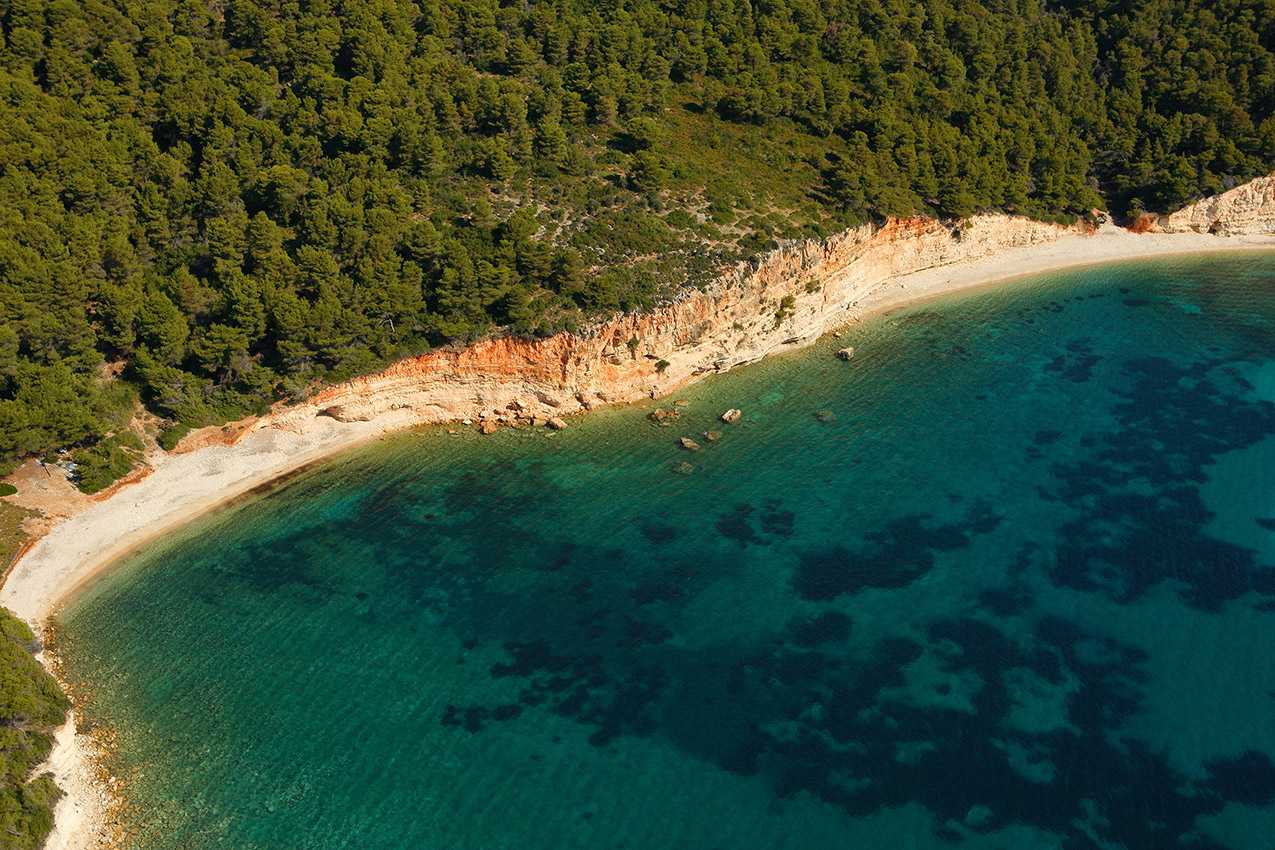 The Alonissos National Marine Park is the largest in the Mediterranean and both its flora and fauna are magnificent. While snorkeling here, you might encounter dolphins, loggerhead turtles, 300 species of fish and, of course, Mediterranean monk seals. According to myth, Alonissos was settled by the Cretan hero Stafilos (whose name means "grape"), son of Theseus and Ariadne. Vineyards and olive trees are in abundance on this wonderful, rustic island, where you can spend the day swimming with only nature in sight. An overnight stay at the port reveals the Alonissos Old Town, a vibrant, authentic locale, or you can spend the night in one of the island's charming fishing villages and enjoy fresh fish at a local tavern.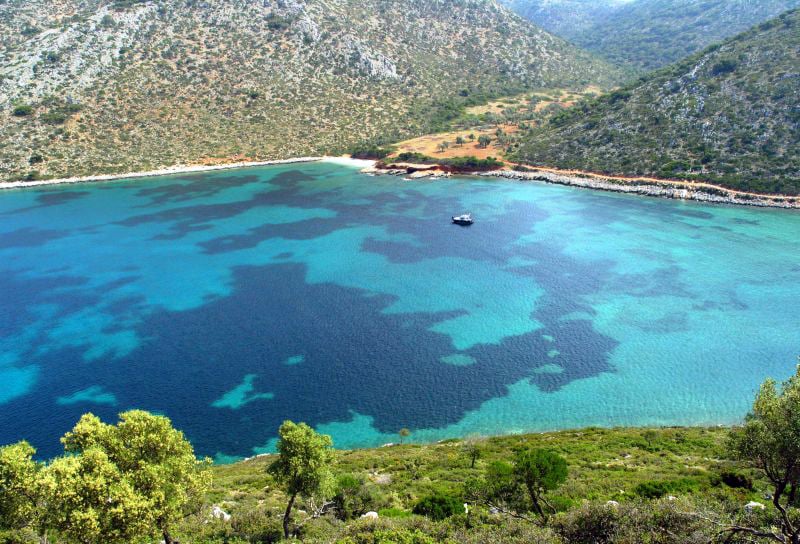 After Alonissos, you will make your way to the Kyra Panagia islet, site of a 17thcentury monastery and an 11thcentury Byzantine shipwreck. Swimming here is an experience in both humbleness and magnificence: there isn't much on offer, but the amazing nature and calm are all you will need. Last one of the Sporades to visit is Skyros, where brave Achilles nevertheless hid to avoid the Trojan War (you know how that went!). Staying here will allow you to visit one of the most unique Greek islands, unspoiled, unknown to man. The Skyros charm means that you can get lost in its cobblestone streets; they were designed to fend off pirates, yet are as inviting as a warm summer night.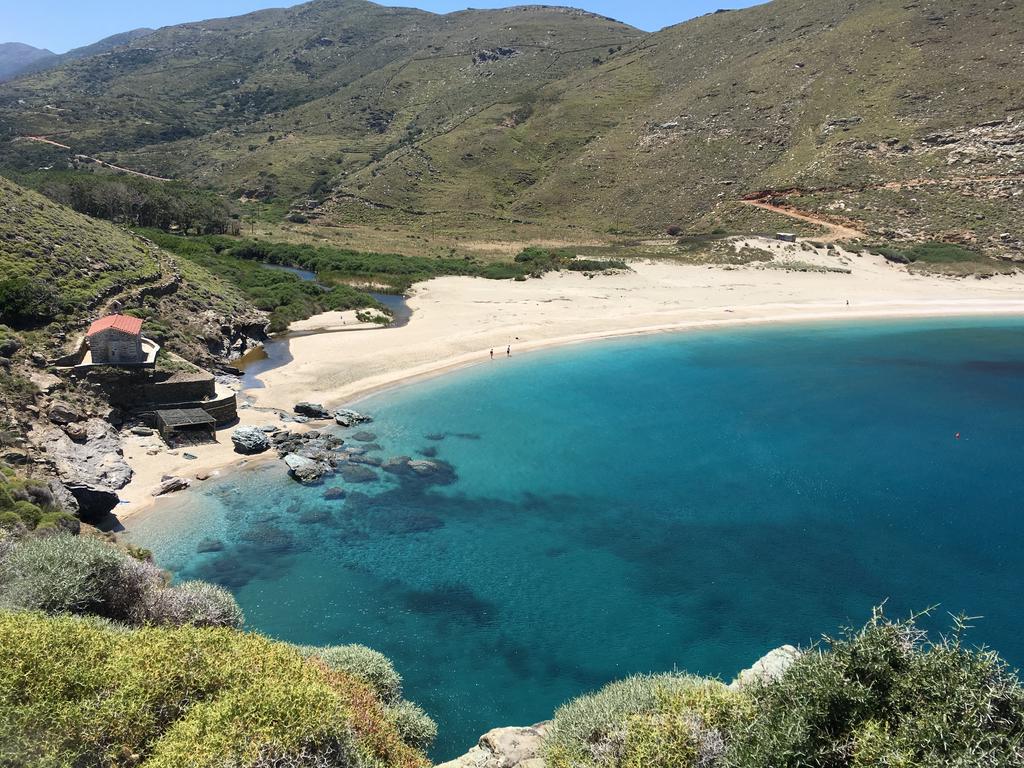 Leaving the Sporades, the last stop before returning to Athens is Andros, one of the Cyclades islands that stands out from the rest of the group: its landscapes are both majestic and verdant. An overnight stay at Achla, one of the clearest, most beautiful beaches of the Aegean, might just alleviate the distress of going back! The week has come to an end and your yacht will dock back in Athens, from where you will make your way back home. We are honored to have served as your hosts and cannot wait to create new itineraries and adventures for you!