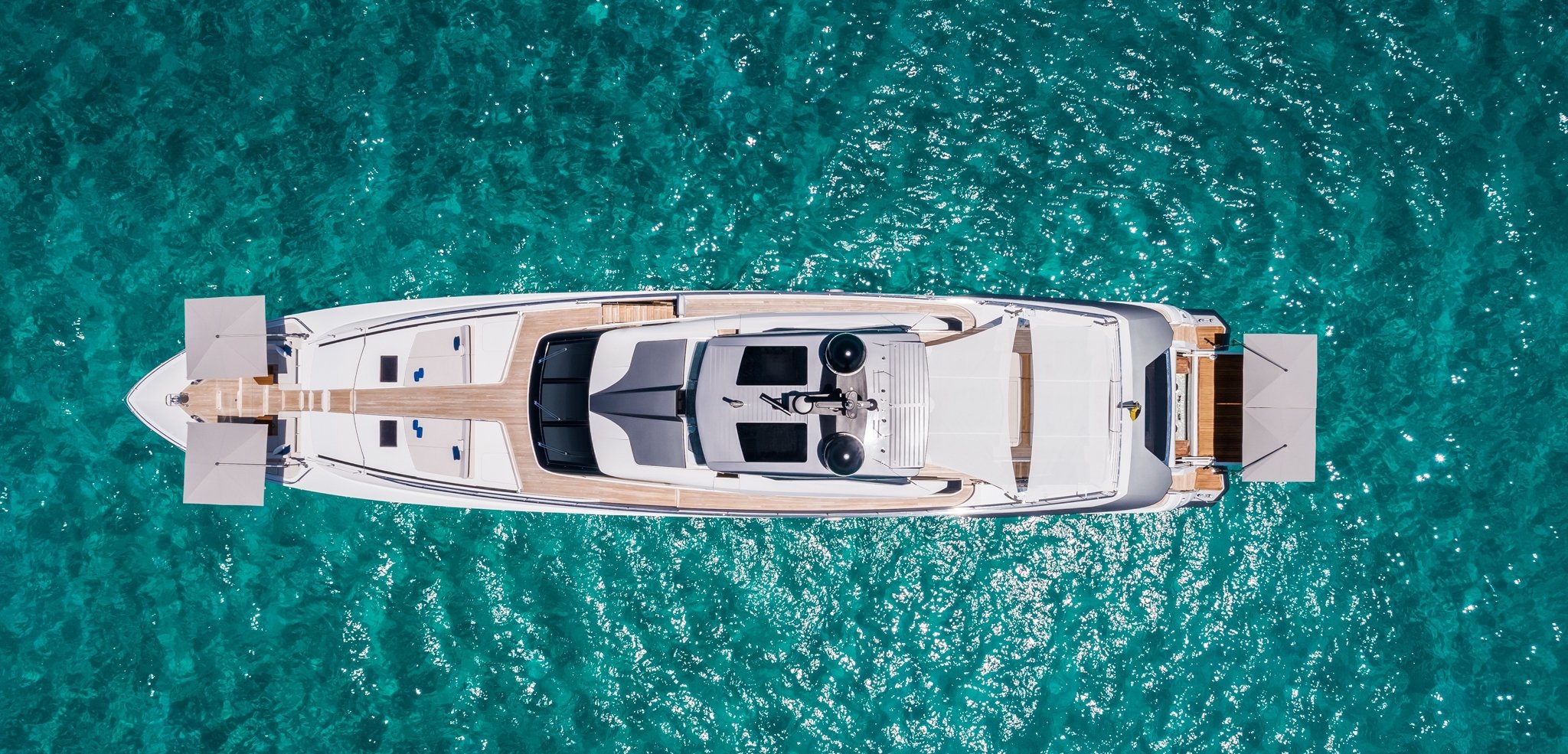 Whether you are a yacht owner or a frequent charterer contemplating the next step in this lovely relationship, chartering-out your own yacht is an excellent strategic move. It is a fiscally and practically sound solution, which also offers a priceless commodity: peace of mind. Collaborating with a top charter management team, armed with expertise and a genuine passion for life onboard, will cover all the bases.
Ideally, you will choose the team with the most wide-ranging approach to charter management, by definition a multifaceted enterprise. To that end, here is a comprehensive guide about what it means to charter your yacht and what the pros and cons are.
A business of pleasure
There is no doubt that purchasing a yacht is a serious investment, financially and otherwise. Purchasing with chartering in mind, however, presents a solid, sustainable solution in multiple fronts. Not only will you be able to better attract bank lending for the acquisition, since your yacht will be an income-generating asset, but you can receive favourable tax treatment once certain conditions are fulfilled. It goes without saying that, once you start chartering your yacht with a management team that operates it seamlessly, you will soon see a return on your investment.

Just covering operational costs means that you can use it privately whenever you want without minding yearly maintenance and other costs. Your own time aboard your own yacht need not be compromised; your agent will schedule bookings around your own, much-awaited, holidays. And a last, but definitely not least, incentive: this is a financially risk-free proposition, since the agent will receive payment only when a charter has been booked.
Working like a charm
Once you have decided to charter your pre-owned or new yacht, a momentum starts building, a buzzing operation initiates. A yacht that is frequently chartered is an exceptionally maintained living organism, with higher upkeep and operating standards and experienced crews used to every type of request and itinerary. Quality crews are attracted to vessels that are often chartered and that is where they hone their skills. Your yacht will actually benefit from all the attention.

A holistic philosophy
A Central Agent is in reality a multi-tasking team that looks after your yacht, equipped with a 360 approach and a variety of resources. From the first consultation, the building of a relationship of trust ensues between agent and client. The marketing team will advise you on the current market environment, trends and obstacles and on how to stay ahead of the competition in diverse, smart ways. Charter management will seek, consult on and secure a suitable crew if there is no pre-existing one and will handle the yacht calendar, stake-holding account, fee negotiations and contract production. With the right management, every detail is handled to the nines and there is always someone available for anything you may need. This means a worry-free existence for you and the best prospects for your yacht.
---
WHAT THE CHARTERERS SAID
---
"We have enjoyed visiting the Greek islands so much with your company and all your attention! You have made the trip wonderful. The scenery, the ocean, the beach, the seafood are all gifts of God we sometimes take for granted. It takes an amazing crew like yours to help us realise we are so blessed. Your professionalism, impeccable disposition and kind heard has made this trip, this experience, something we want to repeat and have others live as well. May God bless your lives, your families and all your loved ones. Please continue to show those around you your beautiful souls. You are a wonderful team! "
2019 Charterer testimonial

---
"To a fabulous crew! You made our family vacation - a trip of a lifetime! Yiannis and the crew became family to us. Everyone was topnotch. You showed us your beautiful land and beautiful culture. You and Greece will always be the most special place for us because you showed us your friendship and your love for your country. Best of luck to each of you. We will always remember you."


2018 Charterer testimonial



Yacht meets world
Amongst the key responsibilities of the central agent is a comprehensive and sophisticated marketing plan that showcases your yacht to the world. Learn to demand a multi-faceted approach embracing digital and non-digital advertising and physical, on-site promotions. Every yacht requires a bespoke strategy, which will produce targeted, powerful exposure and match it with desirable charterers.
Image Courtesy: Milos at Sea yacht
Yacht branding is both a practical and creative business. The experienced agent knows how to showcase the strengths of your yacht and has plenty of tools. A dedicated website with professional photos and copy, and structured data for SEO and CRM optimisation is perhaps the agent's foremost tool. It's your yacht's digital calling card. Email campaigns to clients, brokers and dealers, targeted social media promotions and inclusion in luxury yacht publications and listings in international B2C and B2B charter portals such as Yachtfolio, ensure that potential clients, who should know about your yacht, know about your yacht.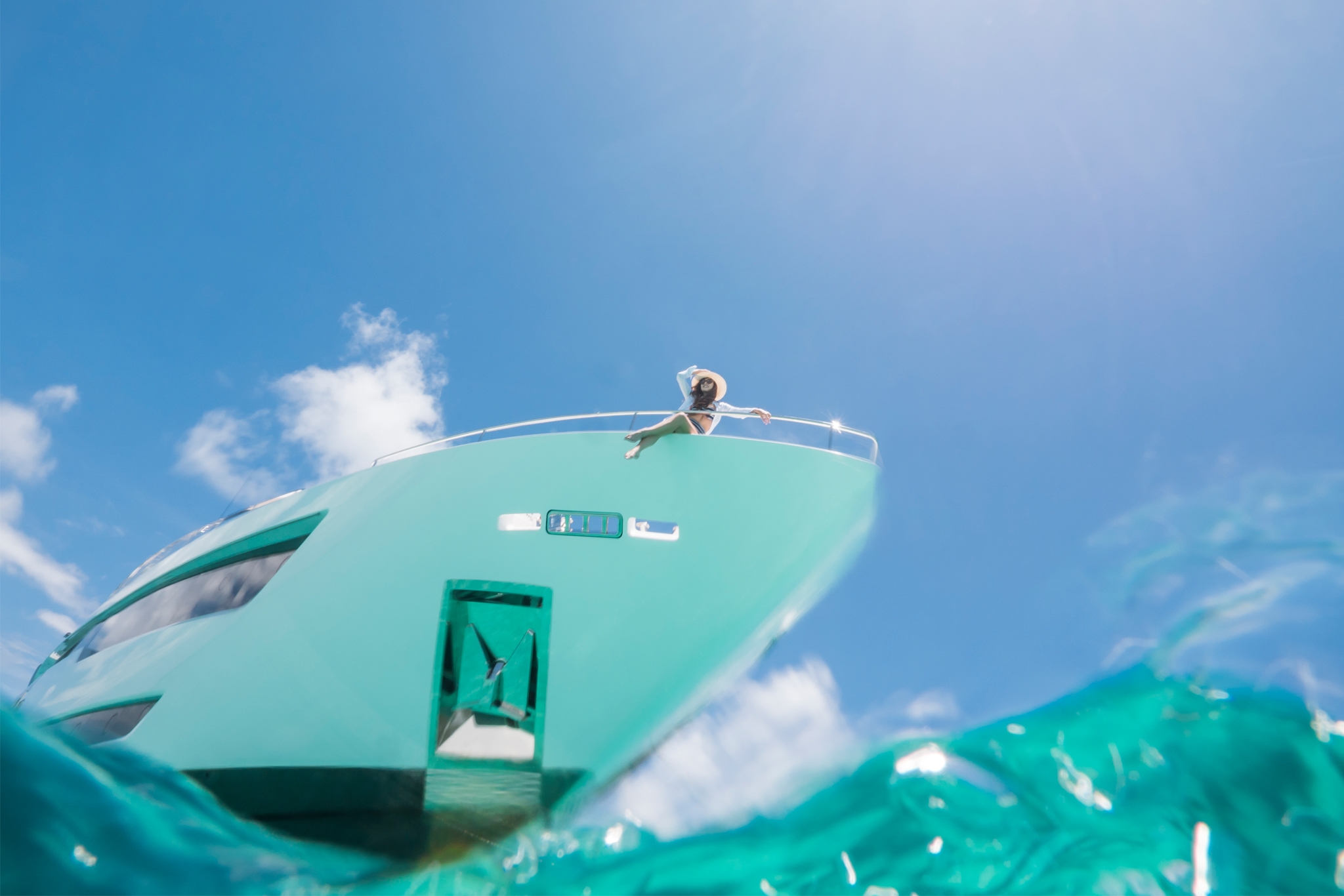 Image courtesy: Ferretti Group
Of course, the digital realm is not the only playground. The right agent has access to direct clientele through excellent relationships with dealer networks, as well as physical locations. In our case, our offices can be found in Athens, Monaco, Limassol and the Riva Private Deck at the spectacular Psarou beach in Mykonos. Promotion in all major Charter and S&P Boat Shows in Europe, Florida the Caribbean and the Middle East is a must, as well as attending open-days, private events and fundraisers. The Mediterranean Yacht Show at Nafplio, Greece, where the EKKA fleet is traditionally included, is our country's jewel of a show.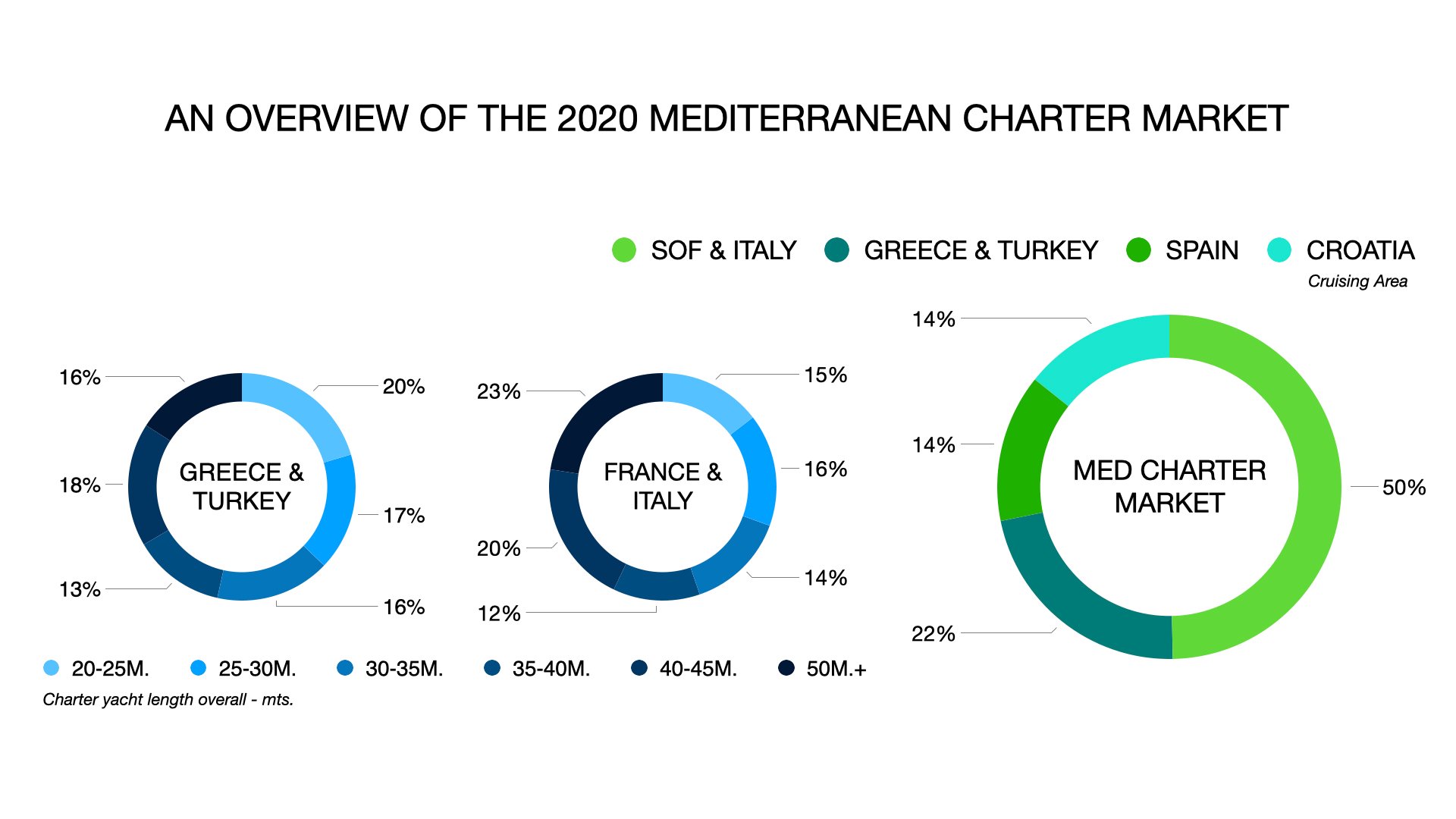 The EKKA way
We are honoured and energised when a yacht is entrusted to our team for charter management. Our agents are global ambassadors, working tirelessly to attract the charterers who will appreciate your yacht the most and treat it like their own, respectfully and enthusiastically. We want nothing less than matches made in heaven.
| | |
| --- | --- |
| 14% | Average Annual increase of total days booked on our central agency yachts in the last 3 years |
Our passionate, round-the-clock approach has produced several indisputable facts and figures. All private yacht owners who have switched from private use to commercial with EKKA have became success stories in the charter market; not one of these owners has regretted their decision. During the past three years, there has been a 14% average annual increase in total days booked on our central agency yachts and a 102% total increase in the number of boats booked.
| | |
| --- | --- |
| 102% | Total increase in number of boats booked 2017-2019 |
But there is something that we like even more than numbers, and that is our valued clients' words. We'll let them speak on our behalf, while hoping that this guide has clarified the sometimes-murky waters of yacht charter management!
---
WHAT THE OWNERS SAID
---
"Your help was key to the smooth and speedy transition of the vessel from purely private to commercial. Our cooperation, not only in this respect, but basically about everything, has been seamless and successful! Your assistance in matters of training and crew behaviour was exceptional! I would recommend working with you wholeheartedly and without reservation."
Owner of successful 27M and 33 M charter motor yachts who transitioned from fully private to commercial

---
"What an experience this has been! At first, having only owned and used my motor-yachts privately, I was very reluctant to the idea of having others use her. But as the EKKA team thoroughly and methodically presented the advantages and benefits of running a charter operation, I decided to go with it and never regretted my decision. What I mostly failed to see before trying chartering-out my yacht, was the impressive jump in the level of service I received from my crew when I used my yacht privately, as I realised that their level of commitment and motivation improved dramatically once we converted her to commercial. In the end, I also found myself really enjoying things such as equipping the boat with features that made her stand out compared to the competition. And, of course, the income very soon rewarded our efforts, as we have been consistently returning a profit. Looking back, I would not have changed anything in the way we made this a success story, starting with the most important decision, which was picking the people to talk to about it: EKKA."
Owner of successful 25M charter motor yachts who transitioned from fully private to commercial