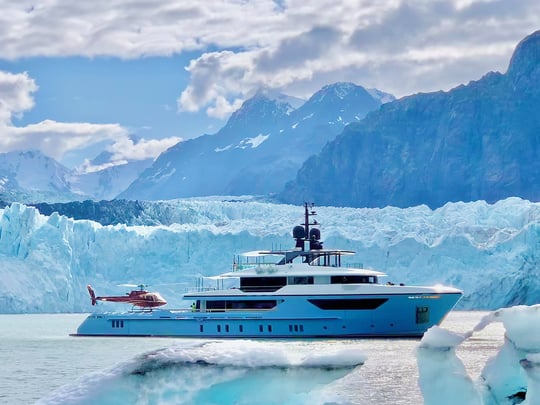 There are yachts, there are superyachts, and then there are explorer yachts - the epitome of luxury, adventure, and unparalleled freedom. Explorer yachts, a sub-category of which are also known as expedition yachts, are remarkable vessels that are purpose-built or converted to travel vast distances and visit breathtaking locations all over the globe. From the Arctic to the Galapagos to the Great Barrier Reef, the world truly becomes your oyster aboard an explorer yacht.
"As a species, we've always been discoverers and adventurers, and space and the deep ocean are some of the last frontiers."
Paul Allen, microsoft co-founder and previous owner of Octopus
Why Explore?
You might wonder what sets explorer yachts apart from the rest. Well, they are not just ordinary vessels, but extraordinary platforms for limitless adventure, exploration, and luxury. Meticulously designed and engineered, they are the ultimate choice for those who crave the thrill of discovering remote and uncharted territories.
Unmatched Autonomy: Explorer yachts are capable of traveling thousands of nautical miles to remote areas without needing to refuel, and can withstand at least 40 days without fresh supplies. With larger fuel tank capacity than other vessels, they offer unparalleled independence and the ability to remain at sea for extended periods without visiting a port.
Self-Sustainability: To maintain their autonomy, explorer yachts are equipped with the capacity to store essential supplies, generate fresh water, manage waste properly, store all required equipment and spare parts, and have workshop and repair capabilities. This ensures that they can operate self-sufficiently in remote locations for prolonged periods of time.
Comfortable and Spacious Living Quarters: Adequate space is a crucial consideration in explorer yachts, not only for functional purposes but also for ensuring comfortable and spacious living quarters for both crew and guests who will be spending significant amount of time at sea. These yachts boast abundant exterior and deck space, allowing guests to fully experience the breathtaking outdoors of remote locations.
Ultimate Luxury: Explorer yachts are synonymous with luxury, offering amenities such as indoor and outdoor swimming pools, gyms, cinemas, helipads and helicopter hangars, garages for bikes, ATVs and other vehicles. They also contain vast storage spaces for tenders, sea toys, submersibles, amphibious sea vessels, and specialized equipment that facilitate exploration and adventurous pursuits.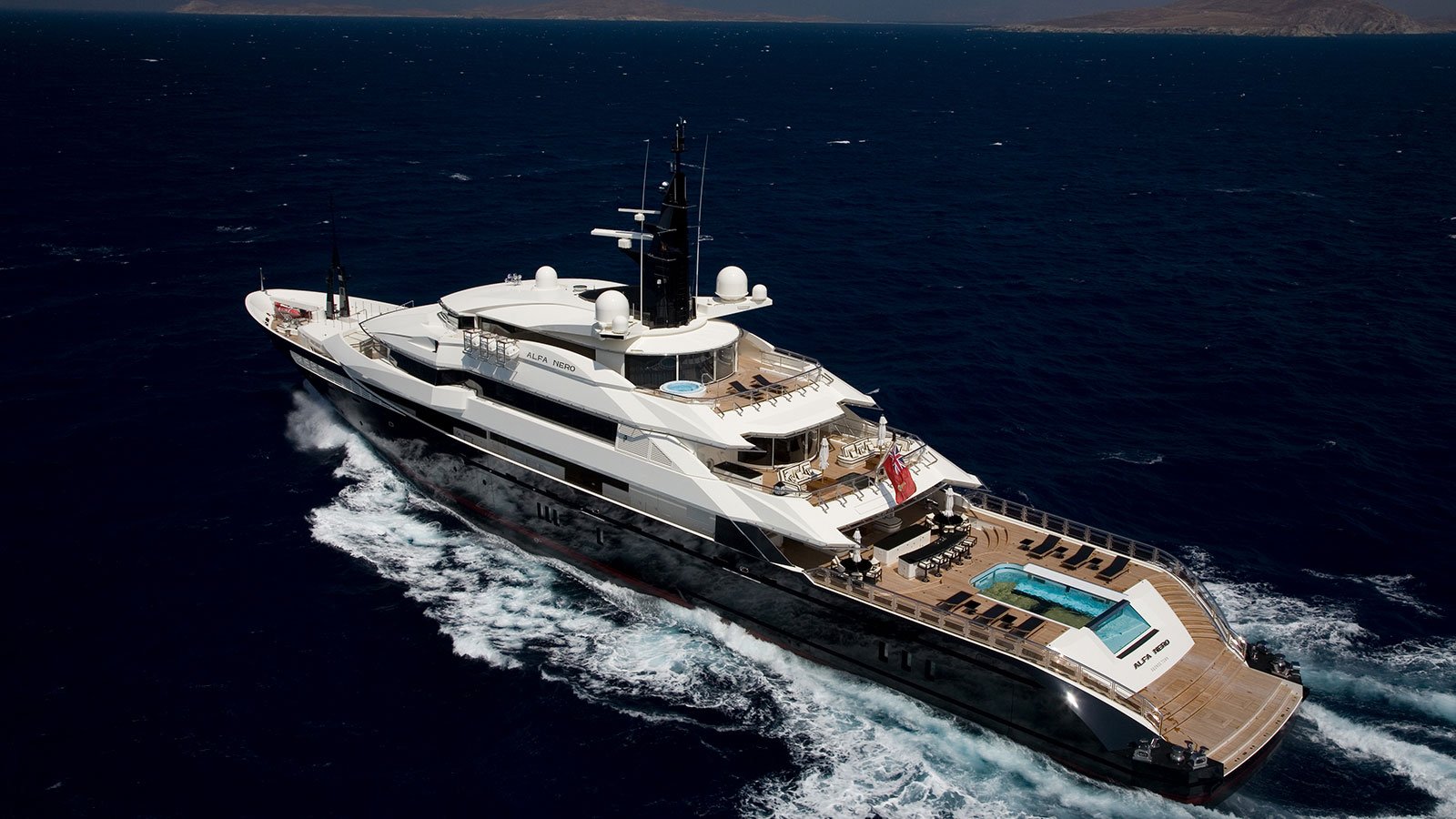 Alfa Nero, One of the most iconic explorer superyachts, was commissioned by Theodore Angelopoulos and built by Oceanco in Holland
Seaworthiness and Safety: Expedition yachts are not only luxurious, but highly seaworthy and safe in the most challenging sea conditions. Their hull shape, often deep and wide full displacement hulls, is designed to cut through the water for enhanced stability and performance. For voyages to arctic/polar regions, compliance with the Polar Code (est. 2014) and ability to withstand ice impacts and hull penetration are essential features.
Simplified Maintenance: Despite their complexity, explorer yachts are designed to have simplified maintenance requirements. In extreme environments such as the Arctic, where wear and tear as well as possible damages are real concerns, these yachts are equipped for on-the-spot handling by the relevant crew. A specialized and highly skilled crew versed in the technology required for this type of travel, remote location operations, and maintenance can ensure smooth sailing and keep the yacht in top condition throughout the voyage.


EKKA Yachts sales and charter team-members had the chance to attend the 2022 Explorer Yachts Summit that took place at the Yacht Club in Monaco in December, and have some exciting news to share from the frontlines of the market.
Image courtesy: Boat International Media
Market Trends
First off, the demand for explorer yachts is on the rise like never before. It's clear that there's a renewed passion among travelers for exploring adventurous and unique destinations. This trend is not only creating opportunities for innovation in top-tier yacht design, but also for environmentally-minded prospects. We're talking about things like placing data-gathering instruments in hard-to-reach destinations to contribute to marine and environmental research and conservation efforts. How cutting-edge is that?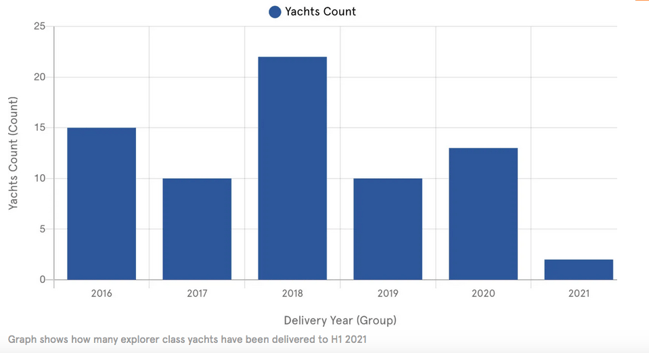 Source: https://www.boatinternational.com/boat-pro/superyacht-special-reports/how-many-explorer-superyachts-are-there-in-the-world
According to superyachttimes.com, an industry resource for market data, there are 381 explorer yachts in operation worldwide, and another 87 currently in build, including the 183-meter REV Ocean, the largest yacht to exist when completed in 2024.
And it doesn't stop there. Organizations like the International SeaKeepers and Yachts for Science are actively promoting marine and environmental research and conservation. They work closely with the yachting community, so owners of explorer yachts who are interested in this worthy cause can easily coordinate with them. One of the most famous examples of this is Texan Victor Vescovo , who used his yacht Pressure Drop until 2022 to combine his incredible exploration goals (he's visited the bottom of every ocean on the planet!) with scientific research and education. The vessel is equipped with both dry and wet science labs, sonar, and other cutting-edge tools.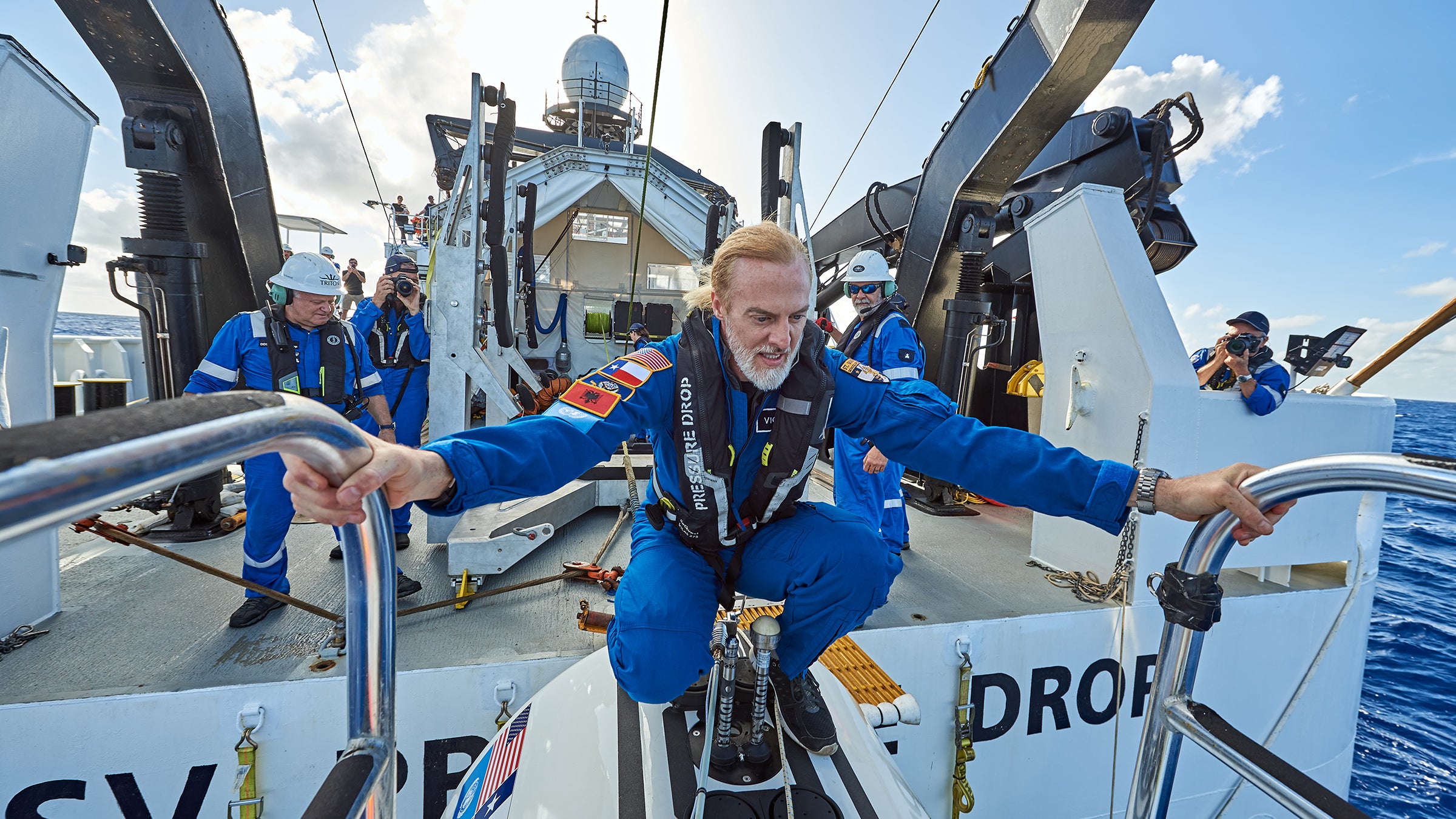 Superyacht owner Victor Vescovo during his Pressure Drop in the South Pacific, June 2019 (Reeve Jolliffe)
With a younger generation of charterers seeking experiential travel, the adventure market is booming! It's an incredible opportunity for us to cater to a clientele who deeply care about the environment and are keen to contribute to solutions and research to make a positive difference. Together, we can embark on some truly awe-inspiring journeys and leave a meaningful impact on the world. Let's set sail towards a brighter future!
Embracing Marine Conservation
At EKKA Yachts, we strongly believe that explorer yachts are more than just luxury vessels or investments. They are unique platforms that can serve as invaluable tools for environmental research. Our commitment to protecting our planet and raising awareness about eco-friendly yachting is a top priority for us, and we are thrilled to share some exciting news with you.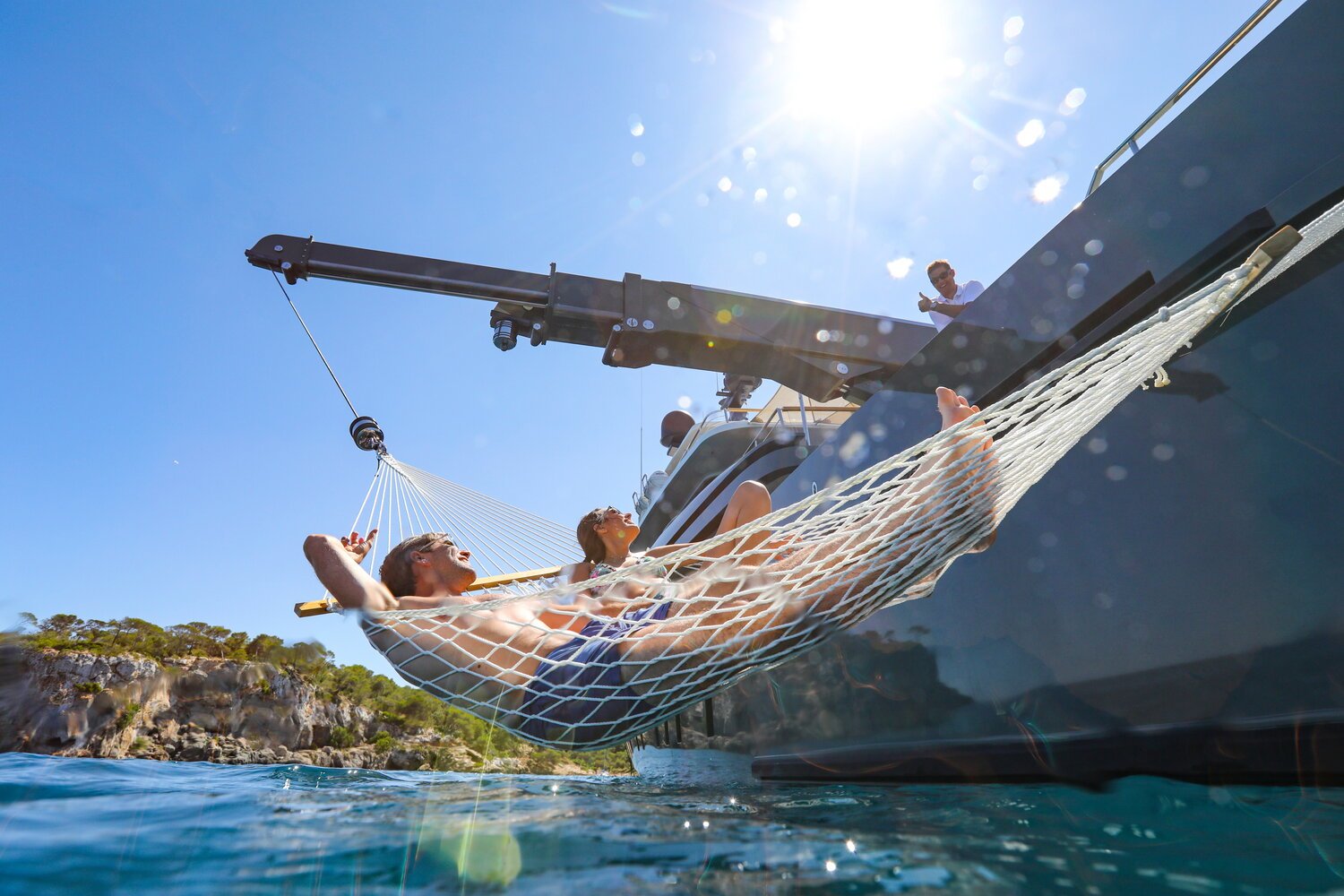 Making the most of Sanlorenzo Yacht MOKA's facilities.
Image copyright: M/Y Moka Copyright © www.yacht-shot.com
Recently, we pledged to donate 10% of our charter agency income to support the Cyclades Preservation Fund (CPF) in its effort to create a marine life protection network in the Cyclades. This contribution will help expand the network to include more islands, such as Santorini, Small Cyclades, Ios, Antiparos, Milos, and Kimolos. The CPF, in collaboration with the Cycladic Wildlife Protection Association, will utilize these funds to raise awareness among local communities, provide training to local authorities, and supply specialized equipment for the care of injured marine animals.
Our commitment to environmental conservation is ongoing. We have previously donated to organizations such as Archelon, The Sea Turtle Protection Society of Greece. These donations are part of our efforts to raise awareness about endangered species and the importance of preserving their habitats. You can learn more about our initiatives in our previous blog article, 'The Green Yachtsman'.
Protecting marine life is crucial for the health of our planet, and we are honored to play a role in this important work through our contributions and support. We are committed to being responsible and sustainable in our approach to yachting, and we will continue to prioritize raising awareness and providing alternatives towards eco-friendly yachting. By contributing to initiatives like the CPF, we aim to make a positive impact on both land and sea, and create a better future for our oceans and marine life. Together, we can make a real difference and leave a lasting legacy for future generations.
Discover PARA BELLUM
An exceptional new explorer yacht that will soon be setting sail in the global charter fleet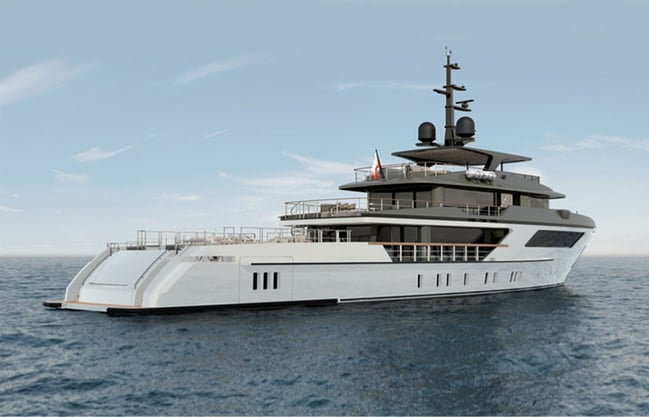 Click here to view this stunning vessel and start planning your next adventure on board.
Useful info & references:
https://cycladespreservationfund.org/programs/cyclades-posidonia-alert/
https://www.boatinternational.com/luxury-yacht-events/explorer-yachts-summit/explorer-yachts-summit-reasons-to-attend
https://www.boatinternational.com/luxury-yacht-life/marine-life/yachts-for-science-projects
https://www.boatinternational.com/yachts/editorial-features/inside-limiting-factor-the-record-breaking-triton-built-submersible--41923
https://www.boatinternational.com/yachts/news/yachts-for-science-nekton-arksen-winch
https://www.boatinternational.com/yachts/editorial-features/inside-limiting-factor-the-record-breaking-triton-built-submersible--41923